About OHSHIMA
Island of Living History of Japan: Revival of Manual Ocean Salt Production
Flower Island: Native Camellias Blossom Most in the World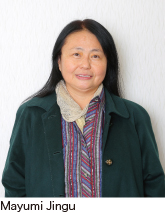 Founder, 000 PAF GLOBAL UNIVER-CITY NPO http://www.000univer-city.org
Founder, 000 Corporate Group http://www.0-000.net
Executive Director, 000 PAF NPO http://www.000paf.org
President, 000 PLENUM Inc. http://www.000plenum.org
Representative, FIELDSHIP UNIVER-CITY http://000fieldship.org
Design & Planning, KOTOHOGI http://000kotohogi.org

Book Publications
'Awakening Our Genius-Conversation in English' (Weagle Publishing Inc.), 'Living in Intuition', 'Lessons of Undulation to Be Loved', 'Miracles of English Conversation', 'Intuition and The Universe', ' A Dialogue with Ikuro Adachi', 'Learning from The Universe', 'Live Your Awareness', 'Let Us Open Ourselves', 'Everything Makes One' (PHP Institute Inc.) and others

Translations
'Accelerate Your Learning', (Japan UniVite Inc), 'Colin Rose's Accelerated Learning' (PHP Institute Inc.) and others

Presentations and others
•Keynote Presentation 'When More of the Brain is Activated: Being, Doing, Actualizing' at International Alliance For Learning
Annual Conference in USA in 1998
•Invited as a committee member for Developing Core Curriculum for the World Universal Education at World Summit on
Peace and Time' in UN related University of Peace in Costa Rica
•Invited as a guest speaker for International Conference on World Religions and Internationalization of Education at Modern
University for the Humanities in Moscow, Russia
•Presented 'Time of Heaven, Advantage of Earth and Harmony of Humans' at World Future Society themed around Building A
New Society- Value, Peace and Equity in USA in 2002
•Invited by the government of Republic of Kazakhstan to 'World Forum on Spirituality and Culture'

International Media
•Front Cover Page, TRAINING MATTERS, Malaysia in 1999
•'Cocreating World Peace and Planetary Healing', Healing Frontier, Korea in 2001
•Interview 'Leadership: and "alternative" view', Leadership & Organization Development Journal: Emerald, UK in 2002

Professional Experiences
Director, Mori Language Educational Institute, 1987-1991
President, New World Group Inc. 1992-2012 (000 PLANET Inc. at present)
Corporate Consultations for: EM System Network Inc., Syntropy Inc., Plenum 000 Inc.
Executive Director, Mori Accelerated Learning Center, 1992- 1996
Consultation/Curriculum Development/ Material Development for: Accelerated Learning Systems UK, EHLE Institute,
Translation for: PHP Institute, Natural Spirit Inc.
Founder, Global Univer-City, 1996- (000 PAF GLOBAL UNIVER-CITY NPO at present)
Visiting Instructor on Expressions in English at Japan University, 1996-1998
Director, Global Institute for Soft Technology 2001-2005
Executive Director, 000 PAF, 1999-

Coordination for : World Summit on Peace, Freedom and Time in Kobe, Japan in 2000
         World Education Forum in Shizuoka, Japan in 2005
         UA NOA Festival in Maui, Hawai'i USA in 2007
         'Revitalizing Life Force' World Speakers Presentation series in 2007-2009
         IZANAI SO-ODORI in Tokyo Yoyogi Park in 2009, 2010
         KAWANE WORLD FORUM in Shizuoka, Japan in 2009-
         LADAKH WISDOM FORUM in India in 2013, 2014
         WE LOVE OHSHIMA Community Development Event Series in Tokyo, Japan in 2014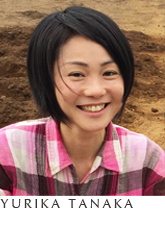 Education
| | |
| --- | --- |
| 2008.5 | University of Hawaii, Master of Urban and Regional Planning (GPA 3.95 on 4.0 scale) |
| 2005.12 | University of Hawaii, Bachelor of Science in Natural Resources and Environmental |
|   | Management, Certificate in Peace Studies (Cumulative GPA 3.96 on 4.0 scale) |
| 2003.8 | Maui Community College, Associate of Arts in Liberal Arts (GPA 4.0 on 4.0 scale) |
Work Experiences
| | |
| --- | --- |
| 2008.8- | 000PLANET, Inc. Representative Director |
| 2007.1-5 | Teaching Assistant (Dr. Sally Kwak, PLAN603 Economic Analysis for Planners) |
| 2007.8-12 | Research Assistant (Dr. Karen Umemoto, Training Project with the State of Youth Services) |
| 2003.1-8 | Trans Orbit, Kahului, Maui |
Experiences
| | |
| --- | --- |
| 2007.4- | 000 PAF GLOBAL UNIVER-CITY NPO. Representative Director |
| 2007.1-4 | East-West Center, Wednesday Evening Seminar. Facilitator |
| 2006.8-11 | East-West Center, Wednesday Evening Seminar. Food Coordinator |
| 2006.2.27-3.2 | Kaho'olawe Island Reserve Commission, Kaho'olawe Environment Restoration Volunteer Program |
| 2005.7.27-8.6 | Hiroshima City University "Hiroshima and Peace" |
| 2005.5.31-6.15 | National Society of Collegiate Scholars, International Diplomacy, South Africa |
Scholarship,Awards
| | |
| --- | --- |
| 2008.3 | Papakolea Cultural Brdige Experience Program, 2nd Place Chaminade Uni. Business Plan Competition |
| 2006.8-2008.5 | East West Center Alumni Scholarship |
| 2005.9-2006.5 | Pacific Asian Scholarship |
| 2006.3 | Jacob Peace Memorial Scholarship |
| 2002.1-2004.5 | Pacific Asian Scholarship |
| 2004.8-2005.5 | Kenneth Cassman Scholarship |
| 2004.8-2005.5 | Mildred Towle Scholarsihp |
Certificate
Government Registered English Licenced Guide 
The EIKEN Test in Practical English Proficiency Grade 1
University Entrance Qualification Examination 

1. The fact that Ohshima is a Sister Island to the Big Island of Hawai'i
What motivated the president of this company to move to Ohshima was the island's history of its bridge with its sister city, Big Island in Hawai'i. This is one of the oldest sister city pacts in the world. The friendship of the people in these two islands has deepened over time. Another reason the president of this company felt this kinship was because she had lived in Hawai'i and honored Aloha spirit, and this also encouraged her to move to Ohshima.
The handmade Kingdom of Hawai'i flag which was said to be up at Iolani Palace was entrusted to Ohshima-machi as proof of assurance of this tie and a commemorative token to connect Japanese Hawai'i immigrants and Japan and proof of everlasting sister-city hood. In January 2006 when Ohshima-machi celebrated its 50th anniversary of township, over a hundred islanders visited the Country of Hawai'i and safely returned the Kingdom of Hawai'i flag after 44 years despite some challenging events.

This is to say that we recognized that friendship among world-wide islands is a treasure that holds global potentiality beyond nations and we value this resourcefulness for the future of humanity. In fact, on several occasions including the 50th and 60th anniversary of the Sister Islandship, as a member of the 000 corporate group, based on the island, we collaborated and still continue to collaborate in non-profit activities as well, i.e. volunteer work with the collaboration and understanding of other organizations.
2. The fact that Ohshima is a microcosm of the ancient currency of the Earth.
The purposes of corporate activities of 000 PLENUM Inc is to "implement" innovations that are necessary in order to realize our global society where we experience abundance to live together at various levels. With this as our goal, we have also developed diverse and comprehensive programs both seen and unseen. To fulfill this goal there is an appropriate and natural environment and it is indispensable to recognize and experience earth as a borderless 'one' or unified existence.

Currently, Japan has been undergoing de-popularization of rural areas, aging, decrease of numbers of children, weakened economics that common people experience that are bewildering, downward of community vitality, impoverished with depleted welfare. Ohshima is not an exception. Unless one looks at issues from a global viewpoint, things tend
to emerge such as staying in policy; methods are undertaken simply to sustain on a short term basis and are copycat methods applied randomly;
solely chasing after trends; making evaluations focusing on some temporal gains or loss, including when
coping with local or community issues. We think that innovation that is applicable to every field is indispensable. Corporations are encouraged to promote enhanced collaborations at a global scale. To explicitly present that this company has chosen to base its activities on a volcanic island is to suggest the quality of innovation and the scale of it. It is possible to have this as a foundation of intimacy and trust beyond language and culture.
3. The fact that Ohshima is in Tokyo
The fact that Ohshima belongs to Tokyo is the unique characteristic of Ohshima-machi in reality aspect. Although Ohshima is a de-populated island, it exists directly connected to Tokyo Metropolitan area with the shortest distance. This is to say that it is in a location close to the beat of Mother Earth, which provides the necessary conditions from the soft technological viewpoint (as described in #2) while it is capable to utilize the function of the city. This is possibly the most effective or efficient place among existing worldwide cities in terms of information processing and conveying innovations worldwide.

Also, many intellectual pioneers who have shifted their way of life to the "slow life" lifestyle beyond and regardless of the information processing rotation speed residing in Tokyo. The comprehensive capacity of youth, women, and the ones in their platinum age is enormously dormant in Tokyo. People deeply and fully understand the limit of the old paradigm. The degree of resourcefulness for world innovation is immeasurable. Each one of us who exists right now has enormous inner potential or capacity, that has not been calculated in monetary measures.

The time for open and flexible thinking and inspirational capacity to leap and to actualize has arrived. This is a time where the definition of "creator" is to become closer to its pristine meaning. Perhaps this is a time of post "Silicon Valley" or post "Davos Meeting" and others. We would like to confirm such tides in OHSHIMA in the simplest form.

Enjoying what "simple is best" and "small is beautiful" mean.

000 PLENUM Inc.
Established in July 26, 2006 in Ohshima-machi Tokyo as a member of the 000 Corporate Group
Specialized in President and Executive Director's consultation, Design and Comprehensive Production